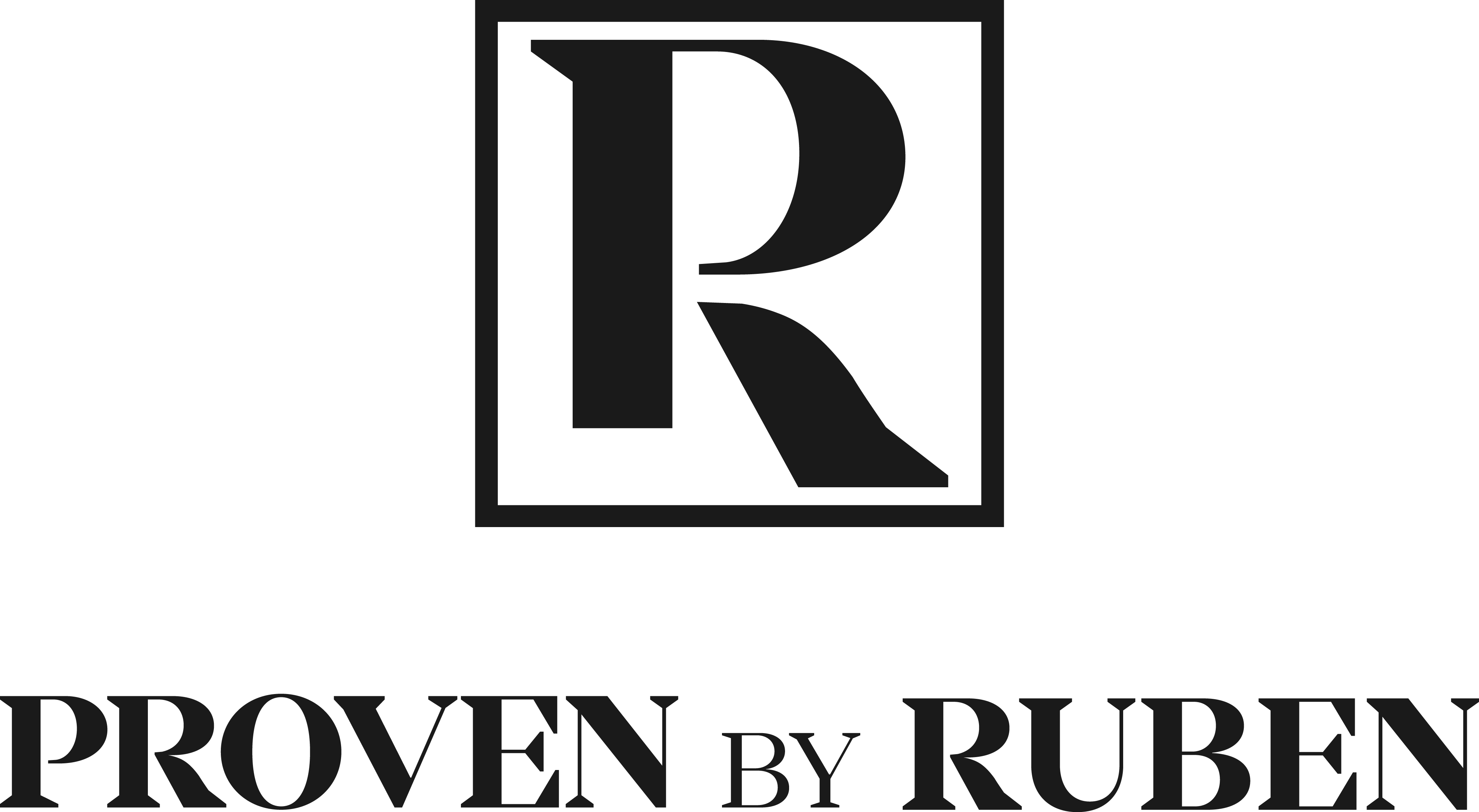 "Think-Earn-Net-Receive-Give"
Productivity Coaching:
Proven By Ruben Productivity Coaching is a service of business development where we work with lower producing real estate agents.
Mediocrity, Victim Mindset, and Complacency are all forbidden.
PC Program in 2018:
CLOSED Units: 174
CLOSED Volume: $26,404,087
CLOSED GCI: $454,380
CLOSED Company Dollar: $254,412
Organizations, Corporations, Companies, etc:
Proven By Ruben Business Development is for any business who aims to build a high level business and personal life. We aim to build up extraordinary people to do extraordinary things and we measure success by the lives of people we touch.
Our MISSION is to build MULTIPLIERS in business and in life.
Worked or Working With…
Dogwood Realty Group
Angela Thompson Group
DK Real Estate Group
Signature Group
Anderson Creek Club
Nastalgic Realty
American Tattoo Society
Ben Stout Construction
Southeastern General Contractors
AguaViva Studios
Five Pillars Real Estate Group
Furrell Real Estate Group
Amelia Shirley with Keller Williams
Compass Transactions, LLC
Ketra Duchesne with Coldwell Banker
Holly Sanches with NFM Lending
Tammy Lindsey with Union Mortgage
Some goodies about Ruben Garcia, CEO of Proven By Ruben, LLC.
::: Coached by Kelsy Timas with Guiding Wellness Institute, MAPS Coaching, BOLD Experience and CORCORAN Coaching.
:::2015, 2016, 2017- BOLD Graduate
:::2015- Rookie of the Year – Fayetteville Regional Association of REALTORS (Now named the Longleaf Pine REALTORS)

:::2015- Received the Keller Williams Fayetteville Culture Award
:::2015- Served on the Keller Williams Fayetteville Agent Leadership Council on the Education Committee, Finance Committee and Growth Committee.
:::2015-2016- Helped build a real estate team to do $12M in volume its first year.
:::2016- Served on the Longleaf Pine REALTORS Public Relations Committee
:::2016-2017- Served as the TEAM LEADER/ CEO of Keller Williams Realty of Fayetteville.
—2017 Numbers for KW Fayetteville:—
—AGENT COUNT: 129 (up 22% from 2016)
—CLOSED UNITS: 1300 (up 18% from 2016)
—LISTINGS TAKEN: 943 (up 27% from 2016)
—LISTINGS SOLD: 549 (up 27% from 2016)
—CONTRACTS WRITTEN: 1,555 (up 18% from 2016)
—CLOSED GCI: $5,678,358 (up 12% from 2016)
—PROFIT SHARE: $199,676 (up 9% from 2016)
:::2018-Present:
CEO/Founder of Proven By Ruben Business Development and Productivity Coaching.
Former Vice President of The Locker Room Business Development Division
***Lets connect on SnapChat, Instagram, facebook, YouTube and LinkedIn @ ProvenByRuben***
CHECK OUT THE PODCAST:: https://anchor.fm/provenbyruben