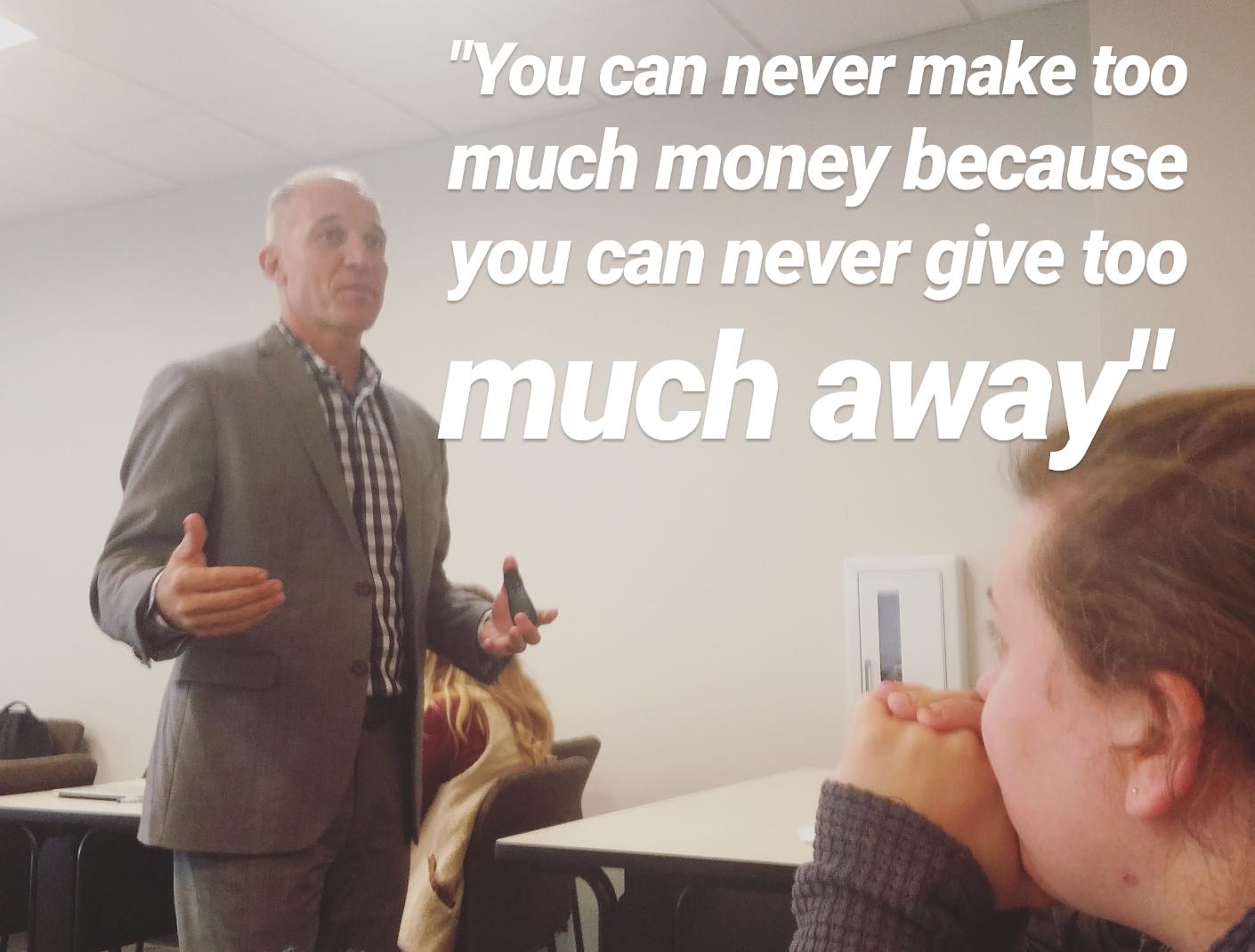 Kent Temple with The Temple Team
Leverage: Building Your Top Team.
Below you'll find a few quick notes I took when attending Kent Temples class, "Leverage: Building Your Top Team."
If you'd like to hear more about Kent and his story, click the link below and listen/view our podcast!


"You can never make too much money because you can never give too much away" – KT
Expansion – If you decide you'd like to expand your business in other offices, be prepared to expand into at least 5 offices to start netting positive.
Single Agents – Spend approx. 60% of their time in administrative duties. What value could you bring them if you identify them as talent?
Their team VALUE is CULTURE, then their systems and models (Transaction Coordinating, Leverage, Training, Back-end Support, etc.)
"Conflict only rises when expectations differ"
When looking for talent don't forget your allied resources. For example, attorneys and paralegals.
Admin – Bonus on life events, weddings, birthdays, etc. What he's found is that majority of admin liked to feel the love more than handed a bonus.
When splits come up – "Poor people think about splits. Rich people think about NET. Wealthy people talk about ASSETS. Tell me again, what would you like to talk about?"
Take the time to hire the RIGHT person. Your business and your clients are worth it.
Having the right people bring you SOLUTIONS, not PROBLEMS
100% about the people you bring into your organization.
"What's your worth per hour?" *I have a simple way to protect your worth per hour activities utilizing the 80/20 principle. Shoot me a message if you'd like to know*
ISA/OSA:
$50 – Set Appt.
$100 – Buyer/Listing Taken
$250 – Buyer/Listing Closed
Within the 9 ways a millionaire real estate agent thinks is "Think Service", he references that top-producing agents have a servants heart and that service is the heart and soul of their business. Pg. 94-95 in the MREA.
Kent gives an example of the value of a team assuming a 50/50 split between agent and team lead,
Buyers agent CAP (Cost of Sale) is $11,000 (CO$) + $3,000 (Royalty) = $14,000, and 3% is the average commission.
Volume = $8.3M = total GCI of $250,000
After Split = $125,000 Cost of Sale = $14,000
Total Cost of Sale % = 55.4% Expenses % = 1.2%
Total of Cost of Sale and Expenses % = 56.6%
Agent NET % = 43.4% Agent NET = $108,000
"Its all about extraordinary customer service and you'll need leverage to keep it consistent"

Director of Operations: Ask yourself, "Could you turn over your organization to them?"
Dir. Of Ops should be asking you, "What can I do to leverage you so you can get more business?"
Builds systems to hold 1000+ units from the beginning.

A look into the Kristan Cole Team Org Chart: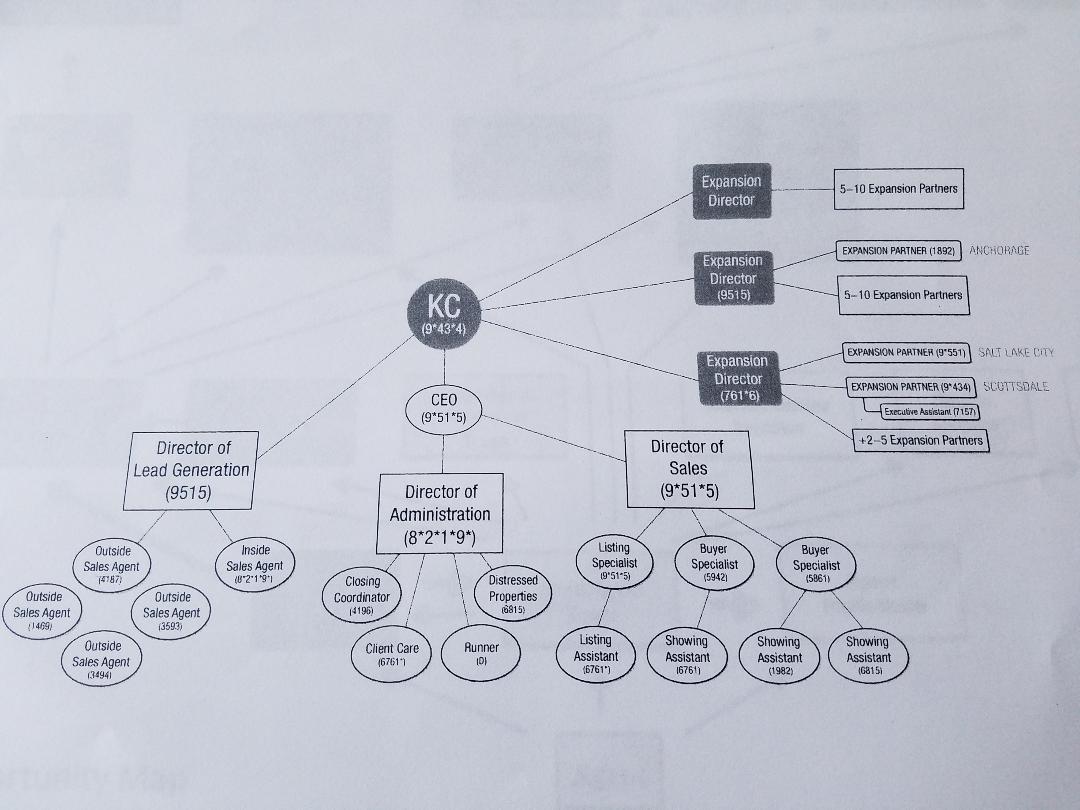 Notice how she only has 5 people who report to her while building a LARGE vision and plenty of OPPORTUNITY for her people to grow in to.
Talent needs room to grow. If you don't provide it, they'll seek other opportunities.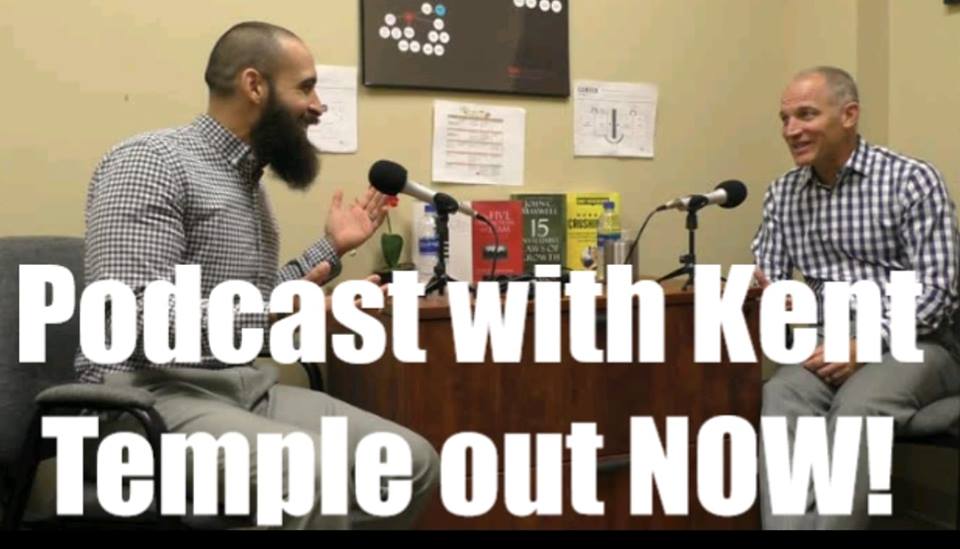 AUDIO PODCAST with Kent Temple (available on iTunes) <- CLICK